Gutter installation In St. Charles and surrounding areas - It's What We Do!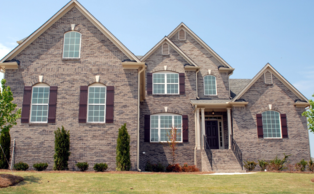 The right equipment, highly skilled technicians, the best materials, and a job well done.
At Imperial Gutters, we use state-of-the-art-equipment to craft your new gutters on-site, on your job site, to ensure a seamless custom fit. We offer several colors and materials to choose from. We can make aluminum, steel, and copper K-style gutters, which are beautiful and virtually maintenance-free! We offer regular-sized and oversized downspouts to keep the rain flowing down and away from your home or business!
Seamless K-Style Gutters are manufactured on-site for the dimensions of your home or business and installed by highly trained and insured gutter technicians.
We can repair or replace your existing gutters or downspouts.
Gutter Cleaning and Maintenance - One-Time or Scheduled Maintenance Programs
No one really likes to clean their gutters, let's face it. Imperial Gutter Service will clean your gutters and prepare you for Spring or Fall. We also offer an ongoing maintenance plan for your convenience. There is no need for you to remember or call us about getting your gutters cleaned, we will call you!   
Had just about enough of gutter cleaning? We offer gutter covers/gutter protection that keeps your gutters clear and your water flowing. Our gutter cover/gutter guards can be installed over your existing gutters so long as they are in good repair. Say goodbye to your ladder, bucket, and rubber gloves. We have you covered!  
"Cut and Drop" Service for the DIY Homeowner
We measure and custom make your gutters, include all brackets, hardware, and downspouts, and leave them on your site. The Do-It-Yourselfer can install them.
Exterior House Detailing Service
Eco-friendly surface pressure washing, exterior siding washing, gutter cleaning. We power wash your exterior concrete walkways, patio, driveway, etc. We can also power wash and refinish your deck or front porch.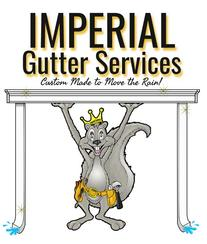 Call today for a FREE Estimate
Need it on a regular basis?
We offer a scheduled home maintenance program.